FabriTRAK
Creative Sound Solutions for Walls and Ceilings
In today's world, acoustics are a critical part in the design and construction of interior spaces. FabriTRAK's diversity allows architects and designers to meet exacting demands and criteria for any project.
FabriTRAK® and eco-friendly, PVC-free GeoTRAK® offer over 50 wall and ceiling trak profiles, that combined with TerraCORE® Poly infill and FabriSPAN® and FabriFELT™ fabrics, will enhance any space and improve acoustics.
Autem® products are stand-alone acoustic ceiling solutions engineered for sound performance.
To read about FabriTRAK products in Spanish or French, click here.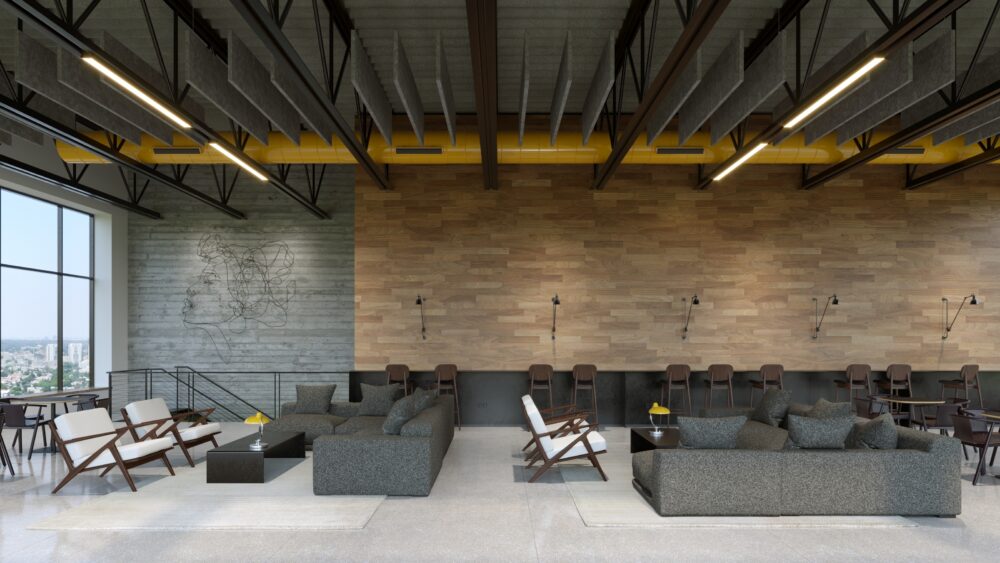 #abcsofautem
Autem® Air | Baffles | Clouds cover ceilings
Autem® covers ceilings in a variety of shapes, sizes and textures.
Autem® Air remains an eco-friendly acoustic ceiling tile that is easily affixed to any ceiling type. Autem® Air is 100% recyclable and is available in 3 colors and 2 sizes.
Autem® Baffles and Clouds are covered in FabriFELT™ - 100% natural wool felt. Autem® Baffles and Clouds are available in a range of sizes and thicknesses and are 100% custom sound solutions.
FabriTRAK is committed to sustainable products. All of the Autem® products are DECLARE certified and meet LEED v4 requirements.
Featured Products
FabriTRAK offers systems and stand-alone products that can be installed in any interior space.
---
FabriTRAK covers every industry, every space
FabriTRAK® is proudly affiliated with the following organizations:
Need FabriTRAK on your next project? Find a dealer now.
Find A Dealer