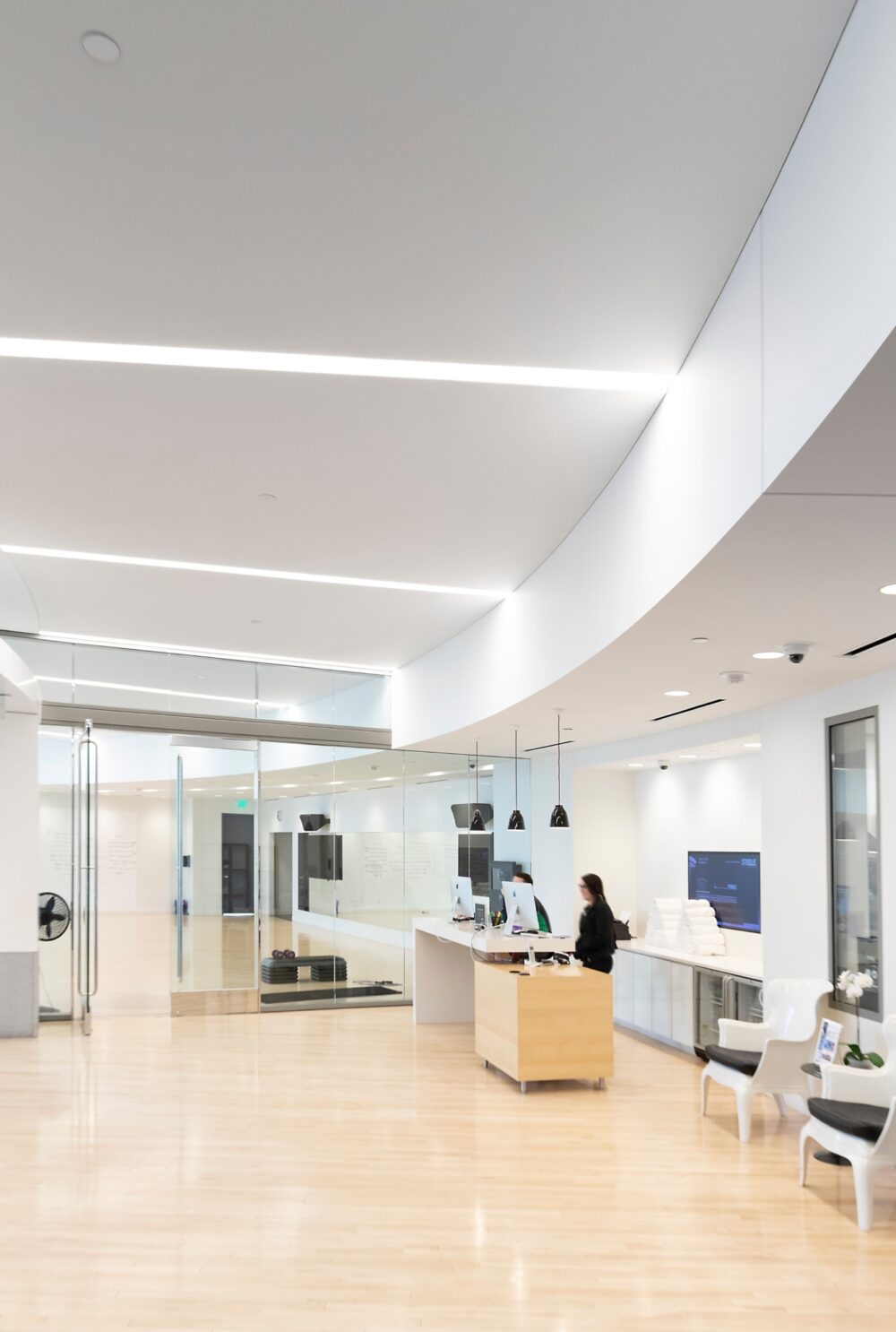 Promote Sound Health
Healthy materials and sound solutions
Support well-being and privacy for patients and healthcare workers in hospitals, doctor and dentist offices and healthcare labs by incorporating acoustic products, which can reduce patient stress, alleviate healthcare worker fatigue and miscommunication, and promote concentration and relaxation.
Healthcare environments typically experience a multitude of unwanted sounds such as medical equipment, HVAC systems and lighting fixtures. Add to this, high-traffic areas of conversing healthcare professionals and patients lead to an overabundance of background noise.
We have worked with architects and acousticians to develop solutions for the healthcare industry. Our environmentally friendly line of trak, infill, fabrics and stand-alone ceiling products all contribute to healthy and sound-safe interiors.
Featured Products
FabriTRAK proudly contributes to a sounder environment with our extensive range of systems and stand-alone products for a variety of interior spaces