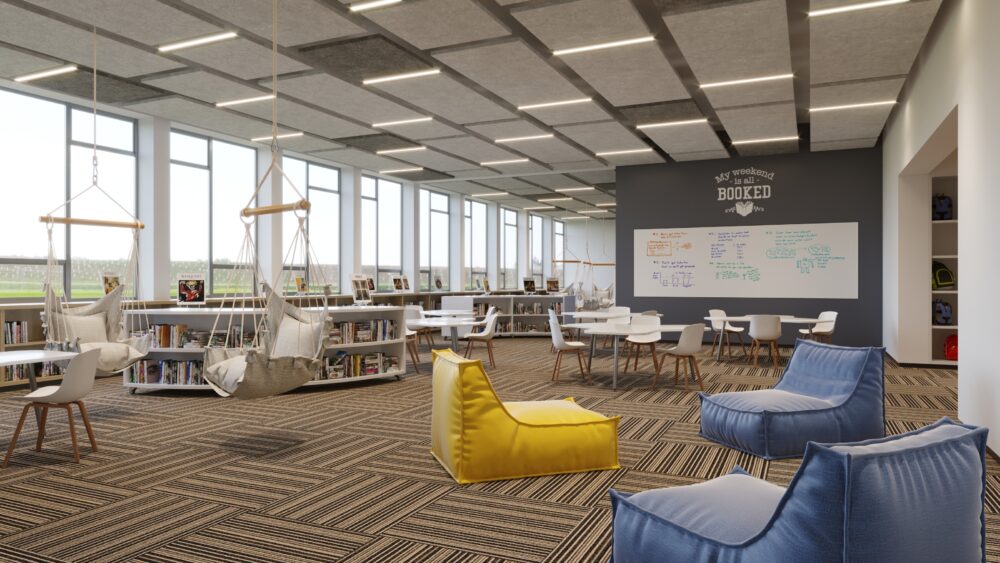 Promote Sound Education
Fabrics not only as a design feature but as a sound solution
Acoustic solutions benefit language development, improve concentration, increase productivity and reduce noise pollution.
Educational facilities lend themselves to sound interior spaces. Whether an auditorium, gymnasium or indoor pool, library, classroom or common areas such as social halls and cafeterias - all benefit from acoustic products that ensure kindergartners on up to PhD students safe and sound environments.
Ensure students and faculty experience a truly #visuallysound interior.
Featured Products
FabriTRAK proudly contributes to a sounder environment with our extensive range of systems and stand-alone products for a variety of interior spaces