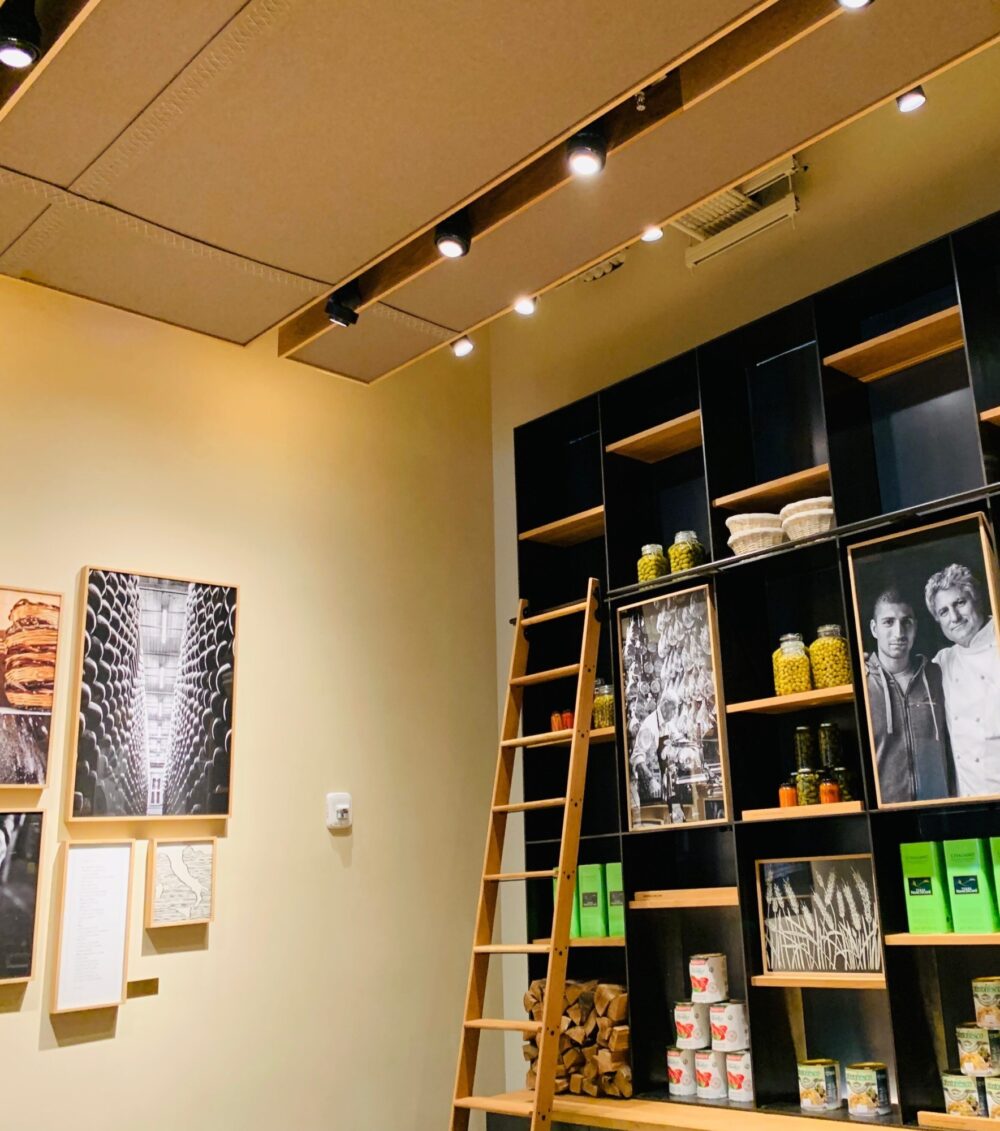 Overview
Enjoy the food, and the sound!
When out to dine - whether a small cafe or large restaurant, sports bar or local pub, patrons want to enjoy a good meal and good conversation, not have to hear a din in the background that can ruin any delicious meal or drink.
The installation of our acoustic products ensures that diners will keep coming back for the fare and ambiance.
Featured Products
FabriTRAK proudly contributes to a sounder environment with our extensive range of systems and stand-alone products for a variety of interior spaces